Welcome to Industrial Coolers
Industrial Coolers is a specialist industrial cooling company. Utilising technology specified for the extreme Queensland climate, we design and install cooling systems, which operate effectively in industrial workplaces. When we design a system for you it is always based on your specific workplace requirements. We pride ourselves on providing clients with cooling solutions that are effective and efficient, that will exceed your expectations.
Our business network provides us with over 20 years experience installing industrial cooling in Queensland. Our staff have experience in mechanical, mining and industrial workplaces, which means we understand how businesses work and the importance of maintaining efficient, productive workplaces.

Economical
Due to simpler technology, evaporative coolers are less expensive to install and it is more economical to cool large areas with evaporative coolers than refrigerated air-conditioning.

Energy Efficient
Evaporative cooling provides substantial energy savings over refrigerated air-conditioning.

Low maintenance
Due to the simplicity of design of evaporative coolers they have lower maintenance requirements than refrigerated air-conditioning.

Fresh Air
Evaporative coolers constantly introduce cool, fresh, filtered air into the building unlike refrigerated air-conditioning which recirculate the same stale air throughout the building.

Filtered Air
Evaporative coolers effectively purge odours, fumes, smoke and hot air from the building whereas refrigerated air-conditioning traps all of these in the building and recirculates them.

Doors Open
Evaporative coolers operate most effectively with windows or doors open, unlike refrigerated air-conditioning, which loses effectiveness each time a person moves in or out of the building.
Cooling Systems

Our cooling systems utilise evaporative cooling technology. A fan draws fresh outside air and forces it through moist pads where it is cooled by evaporation and circulated through the building. Evaporative cooling systems provide many benefits over refrigerated air-conditioning, particularly in industrial facilities such as factories, workshops, warehouses and kitchens.
Evaporative cooling is environmentally friendly and energy efficient. It delivers superior air quality because it draws fresh air into the building, and helps businesses reduce their CO2, CFC and other greenhouse gas emissions.
Evaporative cooling systems can deliver high volumes of fresh cool air at a fraction of the cost of refrigerated air-conditioning. Evaporative cooling works effectively with windows or doors open, which means your cooling capacity will not be affected by leaving dispatch doors or roller doors open. Evaporative cooling systems are of particular benefit to workplaces that produce fumes, smoke, dust, odour or heat because contaminants are promptly removed from the building.


Brands

We are proud to supply the following range of Seeley International evaporative coolers, which are designed and manufactured in Australia for Australian conditions: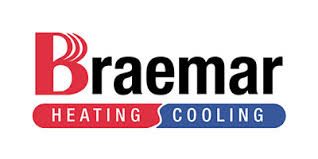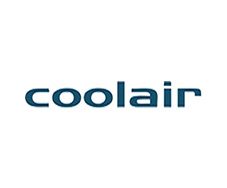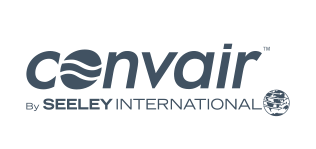 ---
Testimonials
"We were unable to work up to 5 days a year due to heat in the workshop. I thought cooling our workshop would be too expensive. Installing a factory cooler was very cost effective and it now allows us to work year round in comfort."
All Lattice, Sumner Park
---
I was skeptical when I first installed a cooler in our workshop because I didn't think they worked well in Queensland. How wrong I was! I have just installed another unit in our showroom and I've had the same system installed at home - quiet, cool and cheap to run.
Express Motorcycles, Ipswich
---
We have a large workshop – obviously too large to air-condition. Industrial Coolers installed 5 factory coolers and the workshop is now much more comfortable to work in.
Galvin Engineering, Carole Park